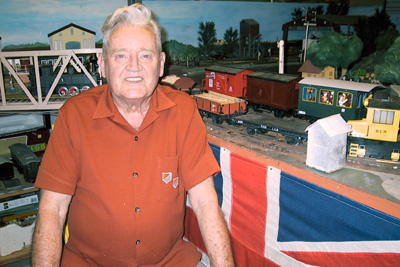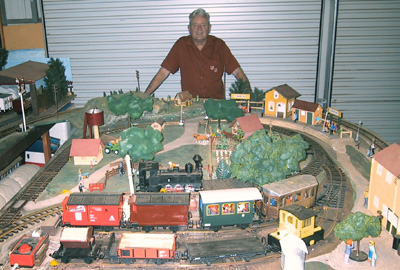 My family has told me that ever since I was a toddler I was mad about trains. I liked the bustle of a big station in the heyday of rail transport, the rumble of trains going past, checking the origins and destinations of the cars passing by, the clickety-clack of long goods trains, the whistles and sounds in the night.

My father worked for the Dutch Railways (NS) and later the Nederlandsch Indische Spoorweg Maatschappij (NIS), a private railway company with its head office in The Hague. In the 1930s our family moved to the Netherlands East Indies, now Indonesia, where my father worked in the railways and my siblings and I spent our childhood.

Although my father and grandfather were both railway men, there was never any sign of interest in railway subjects from them. An interest in railways as a hobby was perceived to be juvenile and it was well into my adult years before I could openly express such an interest. I still remember furtively writing down engine numbers and details when I was working in a sugar mill in 1959. Railway photography was at best considered a waste of film and at worst, as spying.

As late as 1976 I was pulled up by the railway police in Belgrade for taking photos from the train. Likewise, on the platform of Ski, an outer suburban station in Oslo, I was stopped by a stationmaster who told me that it was an offence all over Europe to take pictures at railway stations, airports and harbours! I was taking a picture of a Christmas tree on the roof of his station!!

I migrated to Australia in 1954 and worked for a time on the NSW Railways. I have continued to take an interest in railway matters ever since.